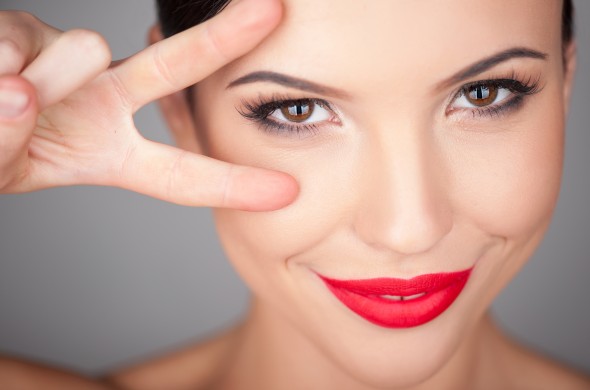 By Amber Katz
If droopy brows are a concern to you, then you may be a perfect candidate for either a browlift or a forehead lift! So what should you be doing when your face's best frame is in need of a lift? We caught up with Dr. Michael Law to find out. He highlights the differences between procedures, the myriad options available, and whether or not you are a good candidate.
Brow and forehead lifts are often referenced interchangeably. "Although there are surgical procedures designed to elevate the brow only without producing an overall elevation of the forehead, most browlift procedures involve lifting the forehead and brows together. The forehead, eyebrows, and upper lids are actually one continuous structure that serves as the skin envelope of the area above the eyes," explains Dr. Law.
he generalized fat atrophy and decrease in skin elasticity that occur with aging and sun damage are factors that accelerate the process of wrinkles and sagging in the brow and forehead area.
Read the full article HERE
Learn more about a browlift or other facial procedures performed by Dr. Usha Rajagopal at the San Francisco Plastic Surgery and Laser Center.