Dr. Usha Rajagopal Reviews on Google updated March 2015


I can't recommend Dr. Usha Rajagopal and her team enough. I have worked with her for 13 years on various treatments. Her touch is precise and nurturing. In 13 years I have never been disappointed. The staff is efficient and go beyond the call of duty with customer service. I refer this team without reservation.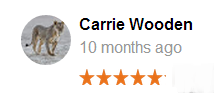 I have a raised scar from a laceration that occurred a year ago. It's located right under my eye. I have received four V-Beam laser treatments by Jeannie, and am so happy that it looks 100% better. Because of its location being in a delicate area of my face, I was very nervous. Jeannie's knowledge and experience with the laser gave me trust and confidence in her abilities. Outstanding and highly recommended practitioner!

Dr. Usha Rajagopal Reviews on DemandForce updated March 2015